Real Estate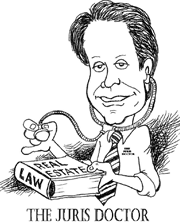 Seller Representation:
Having an attorney represent your best interest in the sale of your home can help avoid problems that occur at closings, and in some cases, even after closings. It's not uncommon to have attorney representation at no additional cost when the title work is performed by an attorney.
Buyer Representation:
You should not rely solely on the closing officer or the title company's lawyer to give you legal advice. They are looking out for the title company and do not represent you. Having your own attorney representation when making such an important purchase gives you peace of mind that the transaction will be executed in your best interest. An attorney can also review closing documents so any problems can be easily corrected and any last minute changes can be made.
Title Insurance:
Title insurance insures you against financial loss from defects in title to real property and from the invalidity or unenforceability of mortgage loans. Trusting us with your title insurance gives you peace of mind that your biggest investment is insured.
Refinancing a Loan:
When refinancing a loan, hiring an experienced attorney to cover the most important services involved in the closing, including explaining the loan documents and making sure all existing mortgages are properly paid off and released, will give you confidence that your legal needs will be served in your best interest.
Mortgage Modification:
Care must be taken when reviewing documents closely and insuring you understand your duties and obligations under your new mortgage modification agreement. Hiring an attorney experienced in real estate and foreclosure matters can help you insure you are making an informed decision before signing any document as important as a Mortgage Modification.
Short Sales:
Short sale contracts do not always clearly state whether or not the lender can pursue the balance of the loan after closing. Real estate agents are not qualified to give detailed legal advice on this matter. If you are considering a short sale of your property, it's important that you consult an experienced real estate attorney to carefully review all the language in the contract before you sign it.
Foreclosure Defense:
There are a number of potential defenses that can delay, if not halt, a foreclosure action. An attorney experienced in foreclosure can review your closing documents, loan history, and mortgage to determine what defenses are available in your situation. It is very important to contact a foreclosure attorney immediately upon service of the Complaint in Foreclosure. The importance of a timely consultation with an attorney cannot be understated.
Leasing:
Involving an experienced attorney in the leasing process can clear up questions either party may have regarding amendments, assignment and sublease consents, lien agreements, and terminations included in a lease agreement.
---
Estate Planning
Wills:
Having an experienced attorney review your will can give you comfort in knowing your final wishes will be facilitated by a professional you can trust.
Trust:
When someone writes their own trust, there are a myriad of common mistakes that can result in beneficiaries having to hire an attorney at a much higher rate to deal with problems after the person dies. Having the assistance of an attorney can assure you that your loved ones will not be burdened with issues that arise from an improperly written trust.
Power of Attorney:
Assigning a Power of Attorney involves giving someone you trust the ability to write checks, sign official documents and handle other legal matters on your behalf, and can be one of the most important decisions you make. I can provide you with all necessary forms and guidance to assist you in this process, and ensure that the person you appoint has all your necessary documents organized, including an official copy of your Power of Attorney.
Living Will:
A living will is a paper that tells your doctors or others providing your health care when you want them to stop life-sustaining medical treatment and let you die. It's in your best interest to have this important legal document reviewed by an experienced attorney.
Health Care Designation:
If you're like most people, you aren't eager to spend time thinking about what would happen if you became unable to direct your own medical care because of illness, an accident, or advanced age. However, if you don't consult an attorney in planning your wishes about the kinds of treatment you do or don't want to receive and naming someone you trust to oversee your care, these important matters could wind up in the hands of estranged family members, doctors, or sometimes even judges, who may know very little about what you would prefer.
---
Probate Administration
As an experiences probate attorney, I can assist you with probate administration by filing a petition for probate, giving proper notice to all interested parties, helping to gather assets, negotiating with creditors and ultimately accounting for your actions with the court and receiving permission from the court to distribute the assets and close the estate.
---
Business Law
Business Entities:
It's important to have an attorney on your team to help you understand the opportunities and risks between each type of entity and file the appropriate paperwork with your state office. Types of business entities include, partnerships, limited liability companies (LLCs), corporations and professional corporations (PCs).
---
New business
Start-Up's:
Starting a business right can make all the difference. As an attorney experienced in business law, I can help you get your business up and running, draft agreements that will influence the conduct and control of the business well into the future, and guide other important business transactions.
Corporate & Company Formations
Everything involved with forming a corporation or company can be overwhelming. An experienced attorney can give you the best advice when it comes to these decisions, based on your objectives for growth and income.
Contracts
A contract is an exchange of promises between two or more parties and is legally enforceable either in a court of law or by binding arbitration. The foundation of contract law is the principle of fairness. When the terms of an agreement are violated, it is called a breach of contract. The laws that govern contracts authorize the governing body to recognize the breach and mandate a remedy. As an experienced attorney with many different variations of contracts, I can aid you with contract enforcement issues.