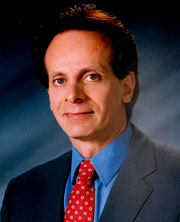 James A. Cioffi is one of the most experienced attorneys in South Florida today. In fact, he writes a legal advice column under the name of "The Juris Doctor".
A graduate of Cornell University with a Juris Doctor degree from Western New England School of Law, James is a member of both the Florida Bar and the New Jersey Bar.
He has been an integral member of the South Florida community more than 30 years of local experience and has held offices and membership with many organizations, including The Palm Beach County Bar Association, the Jupiter Tequesta Hobe Sound Association of Realtors and the Palm Beach Gardens Jaycees. He has devoted countless hours to his church and the local Leukemia and Lymphoma Societies. Jim is also on the Board of Directors for The Area Agency on Aging.
James strongly believes in providing personalized service as part of a team of professionals working on your behalf during any legal transaction.